Submit Your Work
Submit Your Work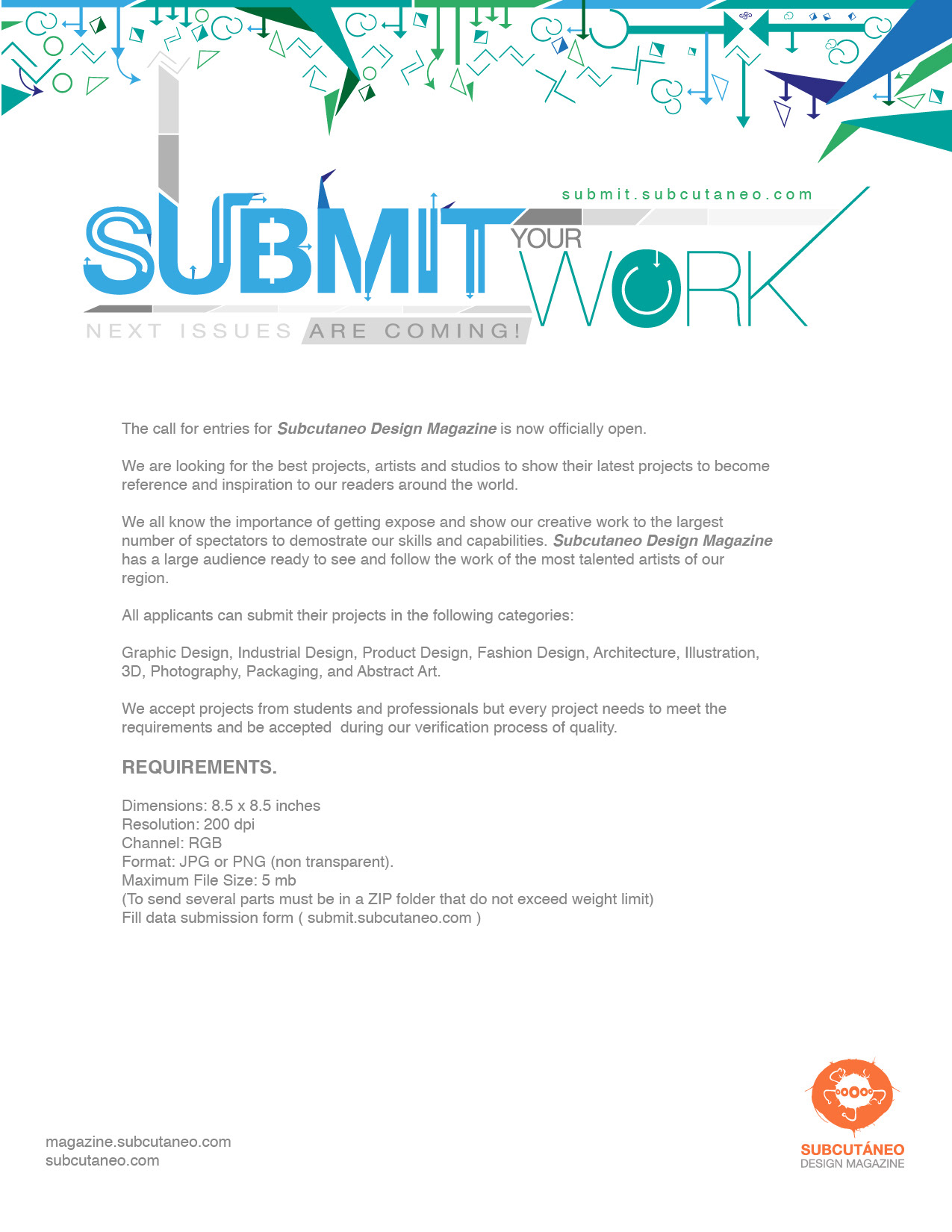 The call for entries for Subcutaneo Design Magazine is now officially open.
We are looking for the best projects, artists and studios to show their latest projects to become reference and inspiration to our readers around the world. 

We all know the importance of getting expose and show our creative work to the largest number of spectators to demostrate our skills and capabilities. Subcutaneo Design Magazine has a large audience ready to see and follow the work of the most talented artists of our region. 

All applicants can submit their projects in the following categories: 
Graphic Design, Industrial Design, Product Design, Fashion Design, Architecture, Illustration, 3D, Photography, Packaging, and Abstract Art. 

We accept projects from students and professionals but every project needs to meet the requirements and be accepted  during our verification process of quality. 
REQUIREMENTS. 
Dimensions: 8.5 x 8.5 inches 
Resolution: 200 dpi 
Channel: RGB 
Format: JPG or PNG (non transparent). 
Maximum File Size: 5 mb 
(To send several parts must be in a ZIP folder that do not exceed weight limit) 
Fill data submission form ( 
submit.subcutaneo.com
 )